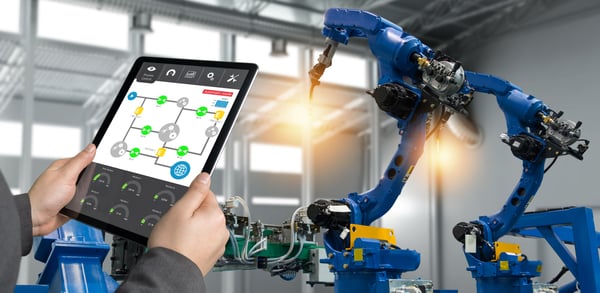 Making the Move to Smart Manufacturing
The Industrial Internet of Things and Asset Management – how manufacturers are getting started.
For many manufacturers, the Internet of things (IoT) is nothing new. In fact, the IoT – or, as it's known in manufacturing, the Industrial Internet of Things (IIoT) – is a fundamental element of the evolution we're seeing in the industry.
What is new though, is how the power of IIoT and the big data that it is capable of collecting can be used to create connections between people, assets and information. When that power is combined alongside an Enterprise Asset Management (EAM) solution, it can digitally transform your manufacturing environment and deliver a host of business benefits.
But implementing an EAM system is sometimes daunting – so how and where do you begin? This paper offers ideas on where to start, how to start, and what's important before you start.
Get all the details by downloading our whitepaper ->
Get your copy of our whitepaper